GIGABYTE GeForce GTX 970 4GB WINDFORCE 3X OC EDITION (Used-15 Days Checking Warranty)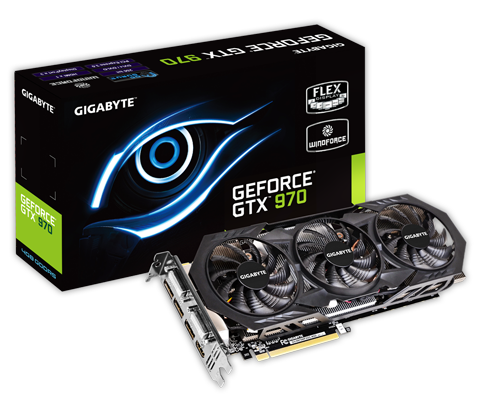 GV-N970WF3OC-4GD
WINDFORCE 3X Gaming Graphics Card
WINDFORCE 3X Cooling System
Flex Display Technology(patent-pending)
Powered by NVIDIA GeForce GTX 970 GPU
Integrated with industry's best 4GB GDDR5 memory 256-bit memory interface
Features Dual-link DVI-I / DVI-D / HDMI / DisplayPort*3
BASE: 1114MHz / BOOST: 1253MHz
System power supply requirement: 550W (with one 6-pin and one 8-pin external power connectors)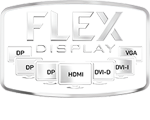 Flex Display Technology
GIGABYTE Flex display technology (patent-pending) can automatically detect any connected monitors and achieve multi-display gaming up to four monitors at the same time by using various output groups. Users will enjoy the best gaming experience in ultra HD resolution with extended flexibility in arranging monitor configurations and making future system upgrades extremely easy.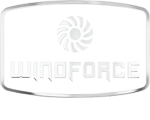 WINDFORCE 3X Cooling System
WINDFORCE 3X cooling system is equipped with high performance pure cooper heat-pipes which direct touch the GPU can strengthen the speed of heat dissipation. Besides, the air flow is effectively enhanced by the unique blade fan design, this not only increases the cooling capacity while reducing air turbulence, it also results in a lower noise level.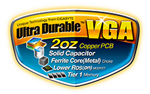 Ultra Durable VGA™
Lower GPU Temperature
The Ultra Durable VGA board provides a dramatic cooling effect, lowering both GPU and memory temperature by doubling the copper inner layer of PCB.
Better Overclocking Capability
Durable VGA board reduces voltage ripples in normal and transient states, thus effectively lowering noise and ensuring higher overclocking capability.
Decrease Power Switching Loss
This VGA board allows more bandwidth for electron passage and reduces circuit impedance. The less circuit impedance, the more stable flow of current and can effectively improve power efficiency.







*The entire materials provided herein are for reference only. GIGABYTE reserves the right to modify or revise the content at anytime without prior notice.
*Advertised performance is based on maximum theoretical interface values from respective Chipset vendors or organization who defined the interface specification. Actual performance may vary by system configuration.
*All trademarks and logos are the properties of their respective holders.
*Due to standard PC architecture, a certain amount of memory is reserved for system usage and therefore the actual memory size is less than the stated amount.