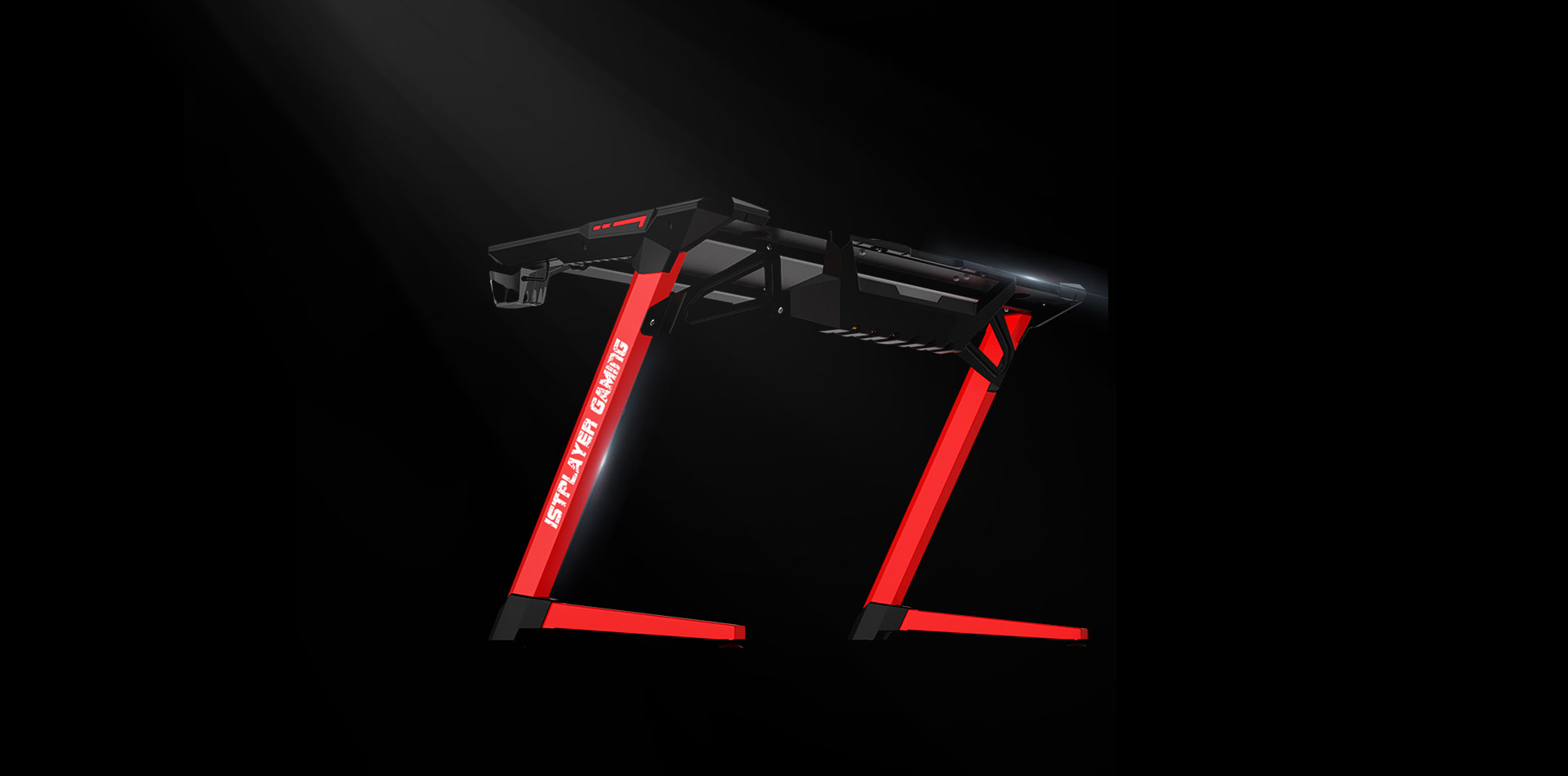 1STPLAYER Gaming Desk
GT1
BORN FOR HONOR
               Carbon

Fiber Desktop
Z-Shaped
Crs Leg
Edge Wrapped
Design
RGB Lighting
Effects
Electric Socket
Box Design
Two Cable
Management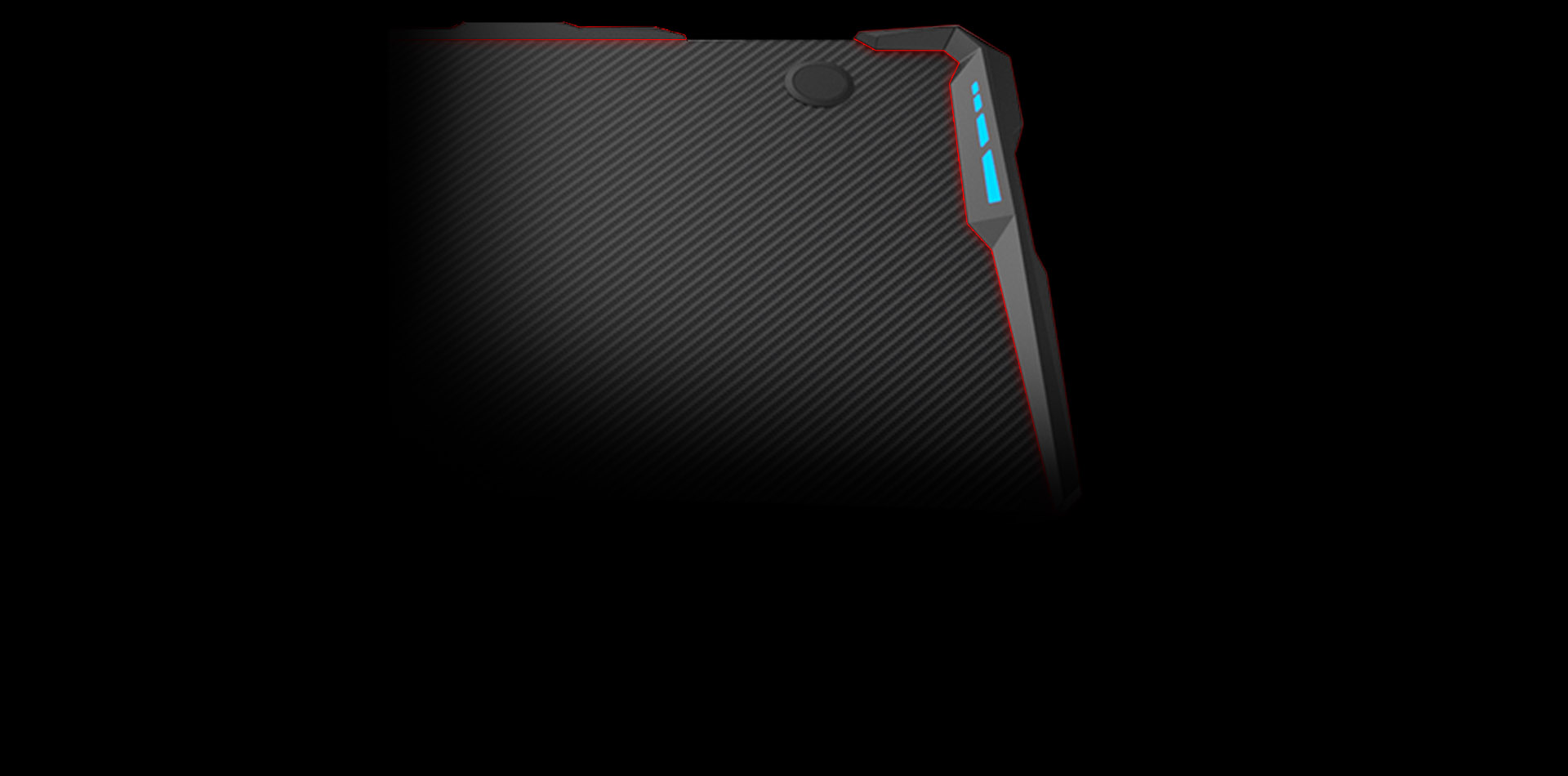 C&E
Carbon fiber desktop / Edge wrapped design
The carbon fiber desktop makes GT1 indestructible and the 3D textured desktop surface brings a great feel that you don't want to miss.
The ABS plastic edge design prevents things from dropping.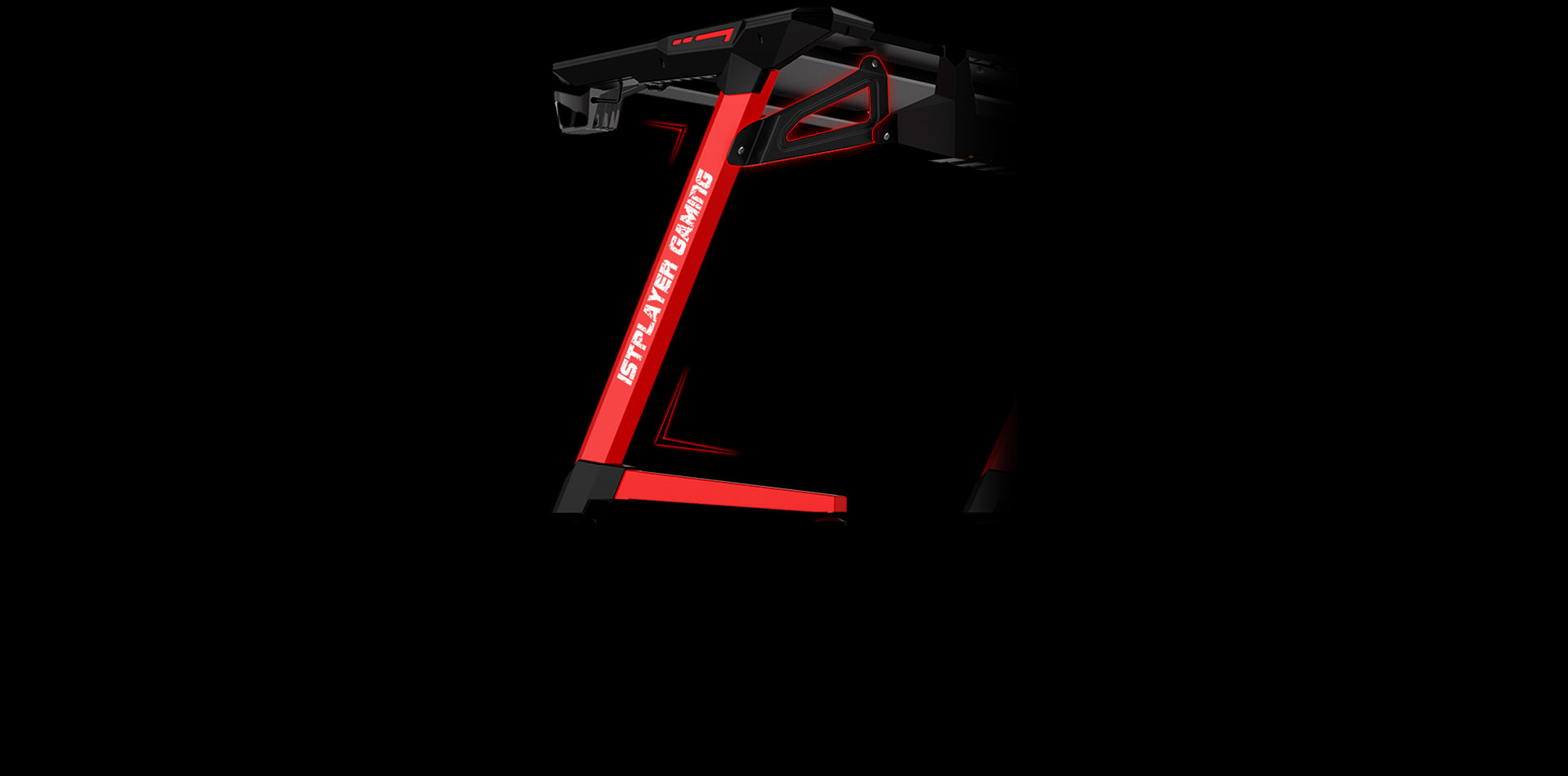 Z&F
Z-shaped CRS Leg / F1 shaped equalizing bar
The Z-shaped CRS leg design adopted on GT1 delivers a ultra stable and sturdy experience.
Moreover, the F1 shaped equalizing bar not only strengthens the balance of the desk, but also creates plenty of leg space to stretch out. GT1 is the ideal solution for your extreme gaming demand.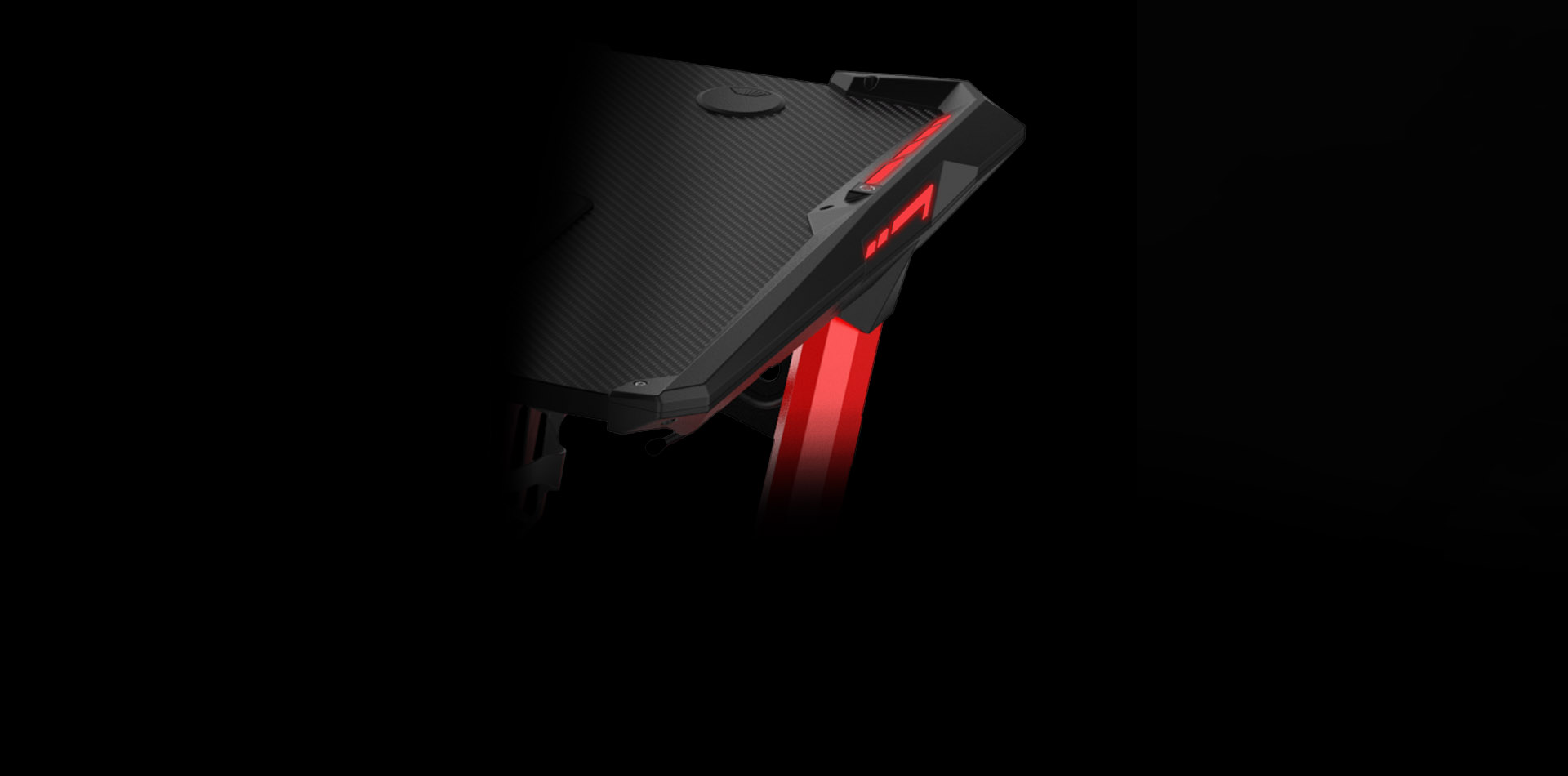 RGB
RGB lighting effects
Select and switch on your favorite LED modes and colors and let your gaming desk come alive.