Sapphire NITRO+ RX5700 XT AMD 8GB 256 bit GDDR6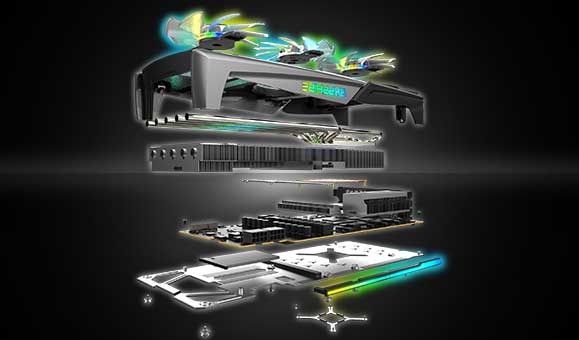 SAPPHIRE NITRO+ RX 5700 XT Special Edition
The SAPPHIRE NITRO+ RX 5700 XT Special Edition graphics card delivers a maximized 4K gaming experience for the PC Gamer alongside the incredible beauty of three ARGB fans addressable to deliver 16.8 million-colour RGB illumination. Packed with SAPPHIRE's renowned high-end quality components, including our award–winning Tri-X cooling solution, Black Diamond Chokes and Shroud enhancements to strengthen the PCB; the NITRO + RX 5700 XT Special Edition delivers the stunning performance boost of approximately 6% with an overclocked memory of 14.4Gbps, and robust stability every gamer demands. Features including Intelligent Fan Control and advanced Tri-X Fan Cooling create supreme heat dissipation, minimum noise and maximum reliability. AMP up the aesthetic design of your rig with elegant styling and complete ARGB Lighting which can be customized with SAPPHIRE's TriXX software. Boost the performance of your favorite games to get a winning advantage over your friends with the new TriXX Boost feature. Get NITRO Charged with the SAPPHIRE NITRO+ RX 5700 XT Special Edition!
IMMERSIVE GAMING DYNAMICS
Forza Horizon 4
Gears of War 5
The Outer Worlds
Wolfenstein II: The New Colossus
Ghost Recon Breakpoint
Call of Duty: Modern Warfare
BEND THE RULES
High-Fidelity Gaming
up to 2035 Mhz Boost clock
14.4 Gbps Effective
7nm FinFET
ARGB Lighting & ARGB Fans
Tri-X Cooling Technology
Fan Quick Connect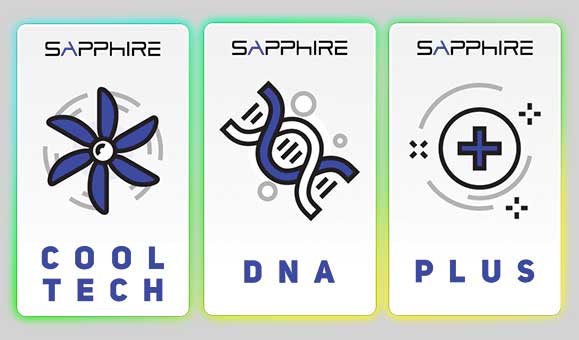 SAPPHIRE NITRO+ Graphics Card FEATURES
Explore all the incredible features that come with the SAPPHIRE NITRO+ RX 5700 XT Special Edition Graphics Card. We've split our features into 3 categories so you can easily see all the features we pride ourselves in designing to create the best gaming experience possible for you
COOLTECH
Our superior cooling technology to keep your temperatures low at a high framerate
Intelligent Fan Control
Precision Fan Control
Robust VRM Cooling
Robust Memory Cooling
Tri-X Cooling Technology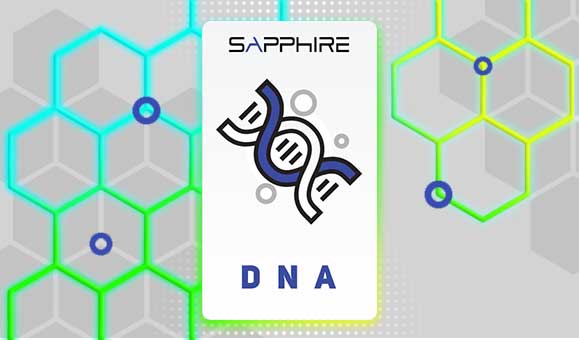 DNA
Our core parts that elevate the life of our products through quality, robustness & reliability
Backplate (Tough Metal Backplate)
Two-Ball Bearing
Fan Quick Connect
Fuse Protection
Black Diamond Choke
Dual BIOS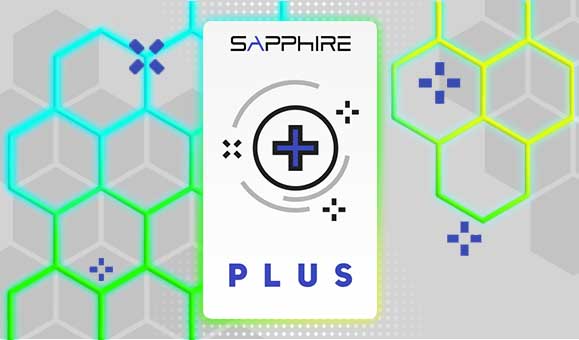 PLUS
All of the extra features that make our SAPPHIRE Boards so special and unique
TriXX Supported
TriXX Boost
Software BIOS Switch
Max Boost
Power Design
Fan Glow ARGB  support
NITRO Glow
ARGB Audio Visualization
Fan Check
Free Flow
VR Friendly
SAPPHIRE NITRO+ Graphics Cards

Backplate
Provides rigidity and helps cool your card by increasing heat dissipation.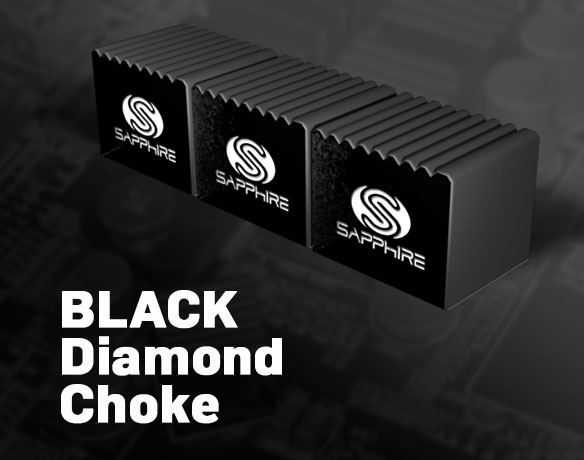 Engineered
Black Diamond 4 Chokes cooler and 25% more power efficient than a normal choke.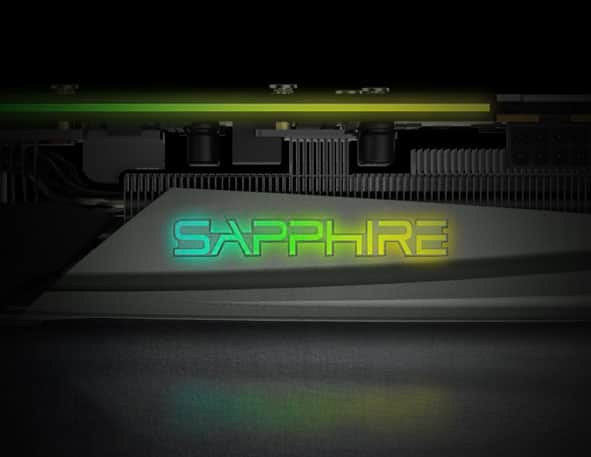 ARGB
Personalize the look of your NITRO + card with its built-in ARGB and ARGB fans.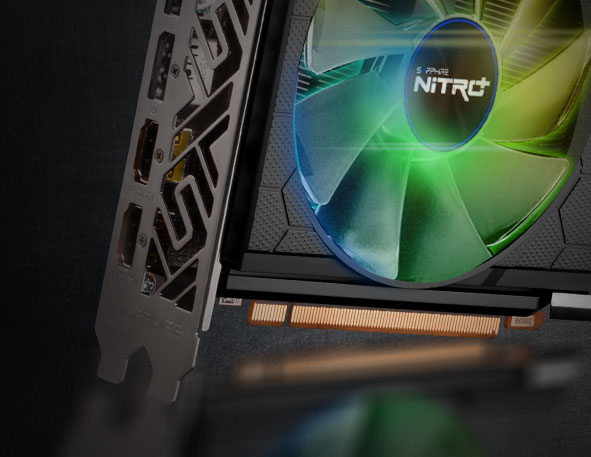 Outputs
Choose from HDMI and DP slots for a maximum of 4 outputs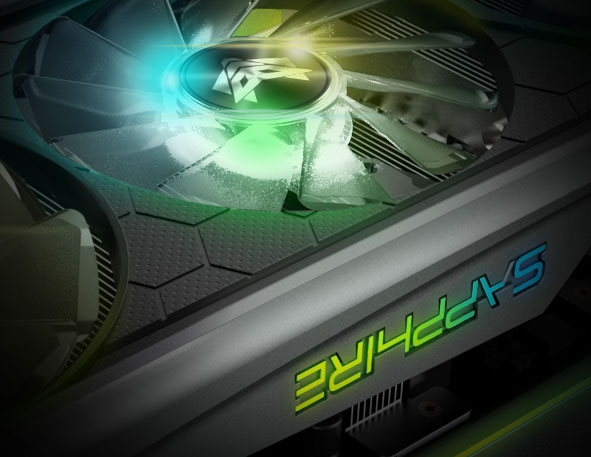 Cooling
Innovative cooling technologies to ensure optimal performance and airflow.
TRI-X COOLING TECHNOLOGY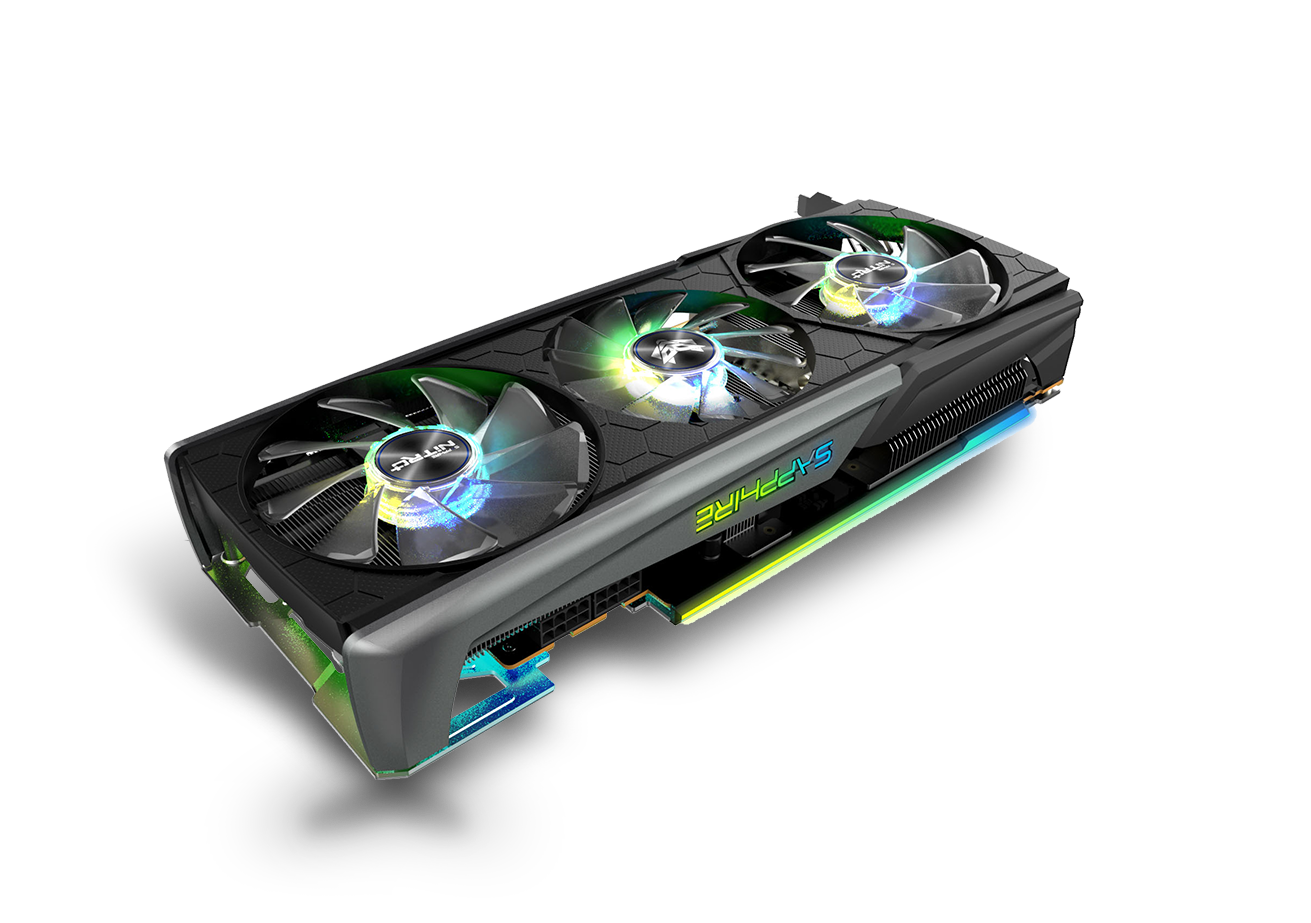 Boost Clock: Up to 2035 MHz
Game Clock: Up to 1965 MHz
Base Clock: 1840 MHz

An innovative mixture of Robust VRM Cooling and independent memory thermal modules work in tandem to remove heat efficiently and effectively across all sections

Tunneled fins increase convection airflow and ensure wind continuously flows through the cooling and fan system

Heat is dissipated by a trio of efficient fans – two, slightly bigger, on the sides, running anticlockwise, and a smaller middle fan running clockwise to ensure optimal airflow
SAPPHIRE NITRO+ RX 5700 XT Special Edition