SAPPHIRE RX590 8 GB GDDR5NITRO+ Radeon™
NITRO+ RX 590 8GB GDDR5
NITRO-Charged for Gamers
SAPPHIRE's BIG 4
SAPPHIRE products have great performance and are engineered to last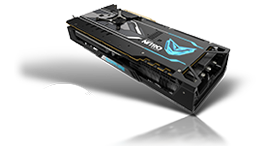 Highest Performing
Extreme gaming with high resolution

Sleek Design
Sleek, elegant contours and unique styling designed to suit any build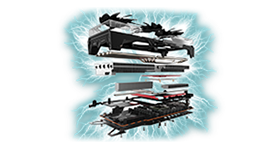 So Innovative
Award winning cooler designs that deliver a quiet and cool performance.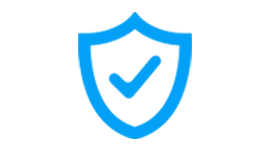 Engineered to Last
Tough metal backplace and quality components
BOOST YOUR GAMING
Wolfenstein II
Forza Motorsport 7
Battlefield 1
Call of Duty: World War II
Star Wars Battlefront 2
Prey
GPU Performance
Impressive Polaris Architecture Goes Head to Head
All-NEW DUAL-X COOLER
The Dual-X cooler featured in the latest SAPPHIRE NITRO+ RX 500 Series cards is an all-new design. Dual-X Cooling is powered by two massive yet silent fans and state-of-the-art radiator design. The new form of our 95mm blades mean greater airflow and superior heatsink coverage at lower noise compared to standard cooling designs. These feature dual ball bearing fans, which have an 85% longer lifespan than sleeve bearings in our tests.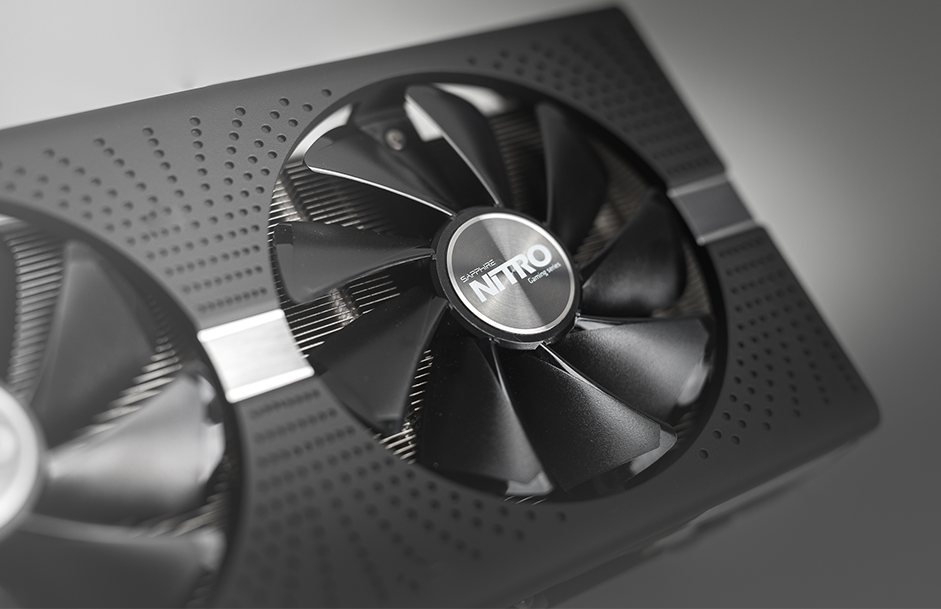 Reliability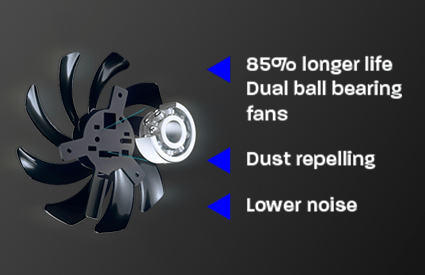 Radeon Chill
Radeon™ Chill, the dynamic power-saving tool, just got even cooler. Radeon™ Chill has been revamped to fine-tune power savings per DPM state, saving even more power 5 while delivering the same amazing experience.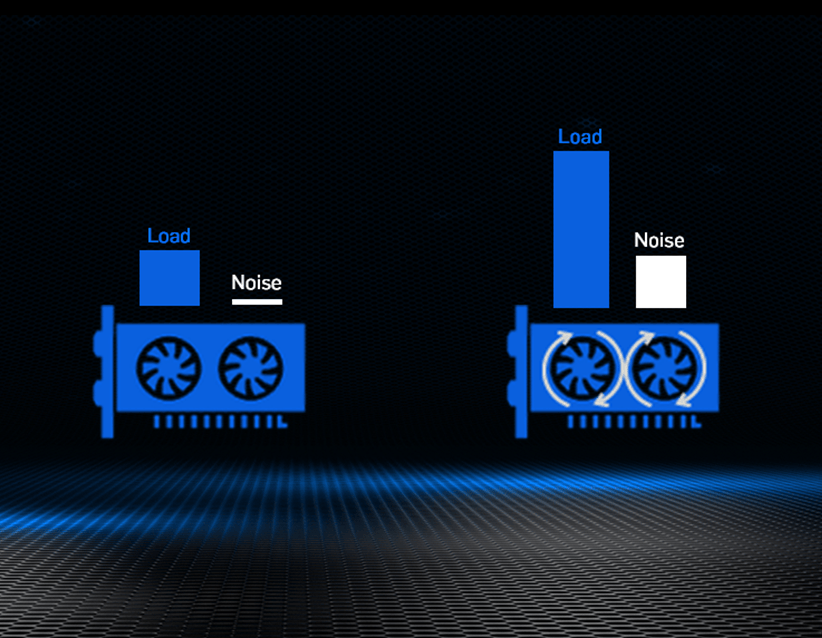 Intelligent Fan Control III
ZERO DB COOLING
Enjoy complete silence under light workloads with entirely passive cooling. No spinning fans means no distractions while you work or chill.
PRECISE FAN CONTROL
Traditional fan may have up to 10% difference on fan RPM from fan to fan at the same fan duty cycle. Now with the new fan controller on the SAPPHIRE NITRO+, this tolerance is reduced to 3.2%. This improvement on the accuracy ensures the cooling and noise performance of every card is up to the standard.
NITRO GLOW
The Graphics card is more than just another component; it's the beating heart of your gaming system. With tasteful shroud design augmented by RGB LEDs', each card is practically a piece of art.
Check out our NITRO Glow Tutorial on SAPPHIRE Nation showing you how to make the most of the  feature.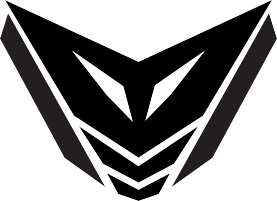 You can even change the colours of the LED, for your own customized design using the new SAPPHIRE TriXX NITRO Glow utility. There are five different modes including Fan Speed, GPU Temperature or the colourful rainbow modes. LEDs can also be turned off.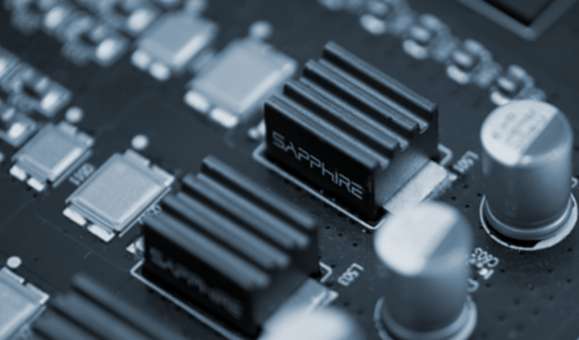 200,000 hour capacitors
High-polymer, aluminum capacitors offering outstanding reliability.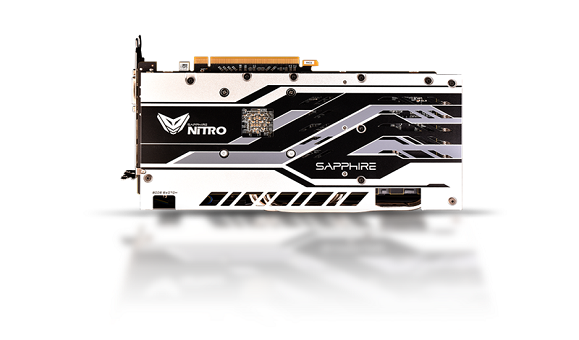 Tough Metal Backplate
The all-aluminum backplate provides additional rigidity that guarantees nothing bends and dust stays out. It also helps cool your card by increasing heat dissipation.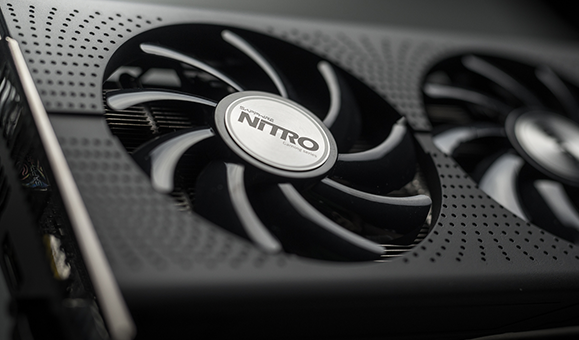 Beautiful and Stylish
With sleek, elegant contours and unique styling these cards have been designed to suit any build.
SAPPHIRE NITRO Gaming Series
Cherry-Picked GPUs, Limited Edition Cores; the Best Cooling Technologies and More

Backplate
Provides rigidity and helps cool your card by increasing heat dissipation.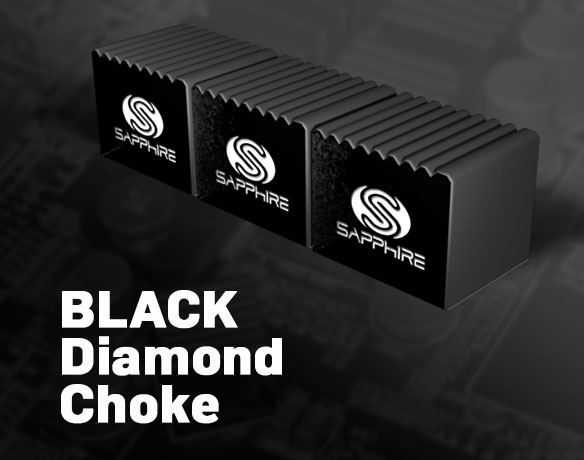 Engineered
Black Diamond 4 Chokes cooler and 25% more power efficient than a normal choke.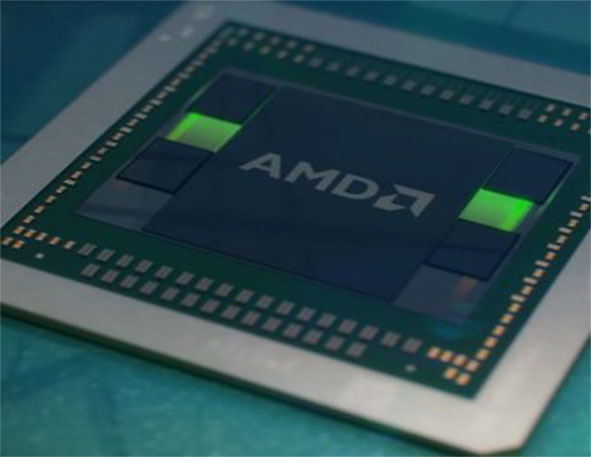 GPU
Built on the future-proof Polaris architecture, the NITRO Gaming Series Graphics Cards+ play games at a smooth 1080p and beyond.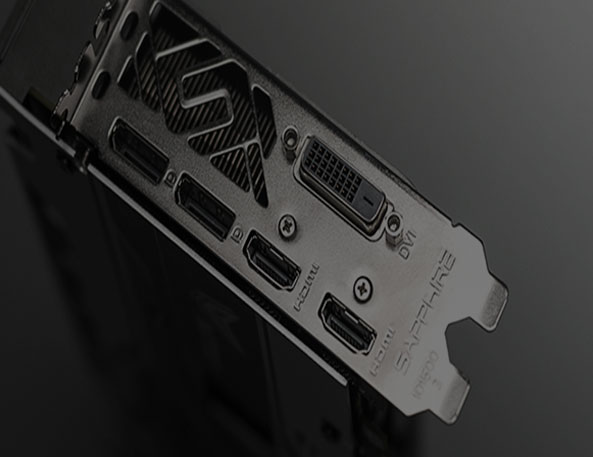 VR Friendly
The SAPPHIRE NITRO Gaming Series cards come with Dual HDMI ports, specifically designed to work with VR.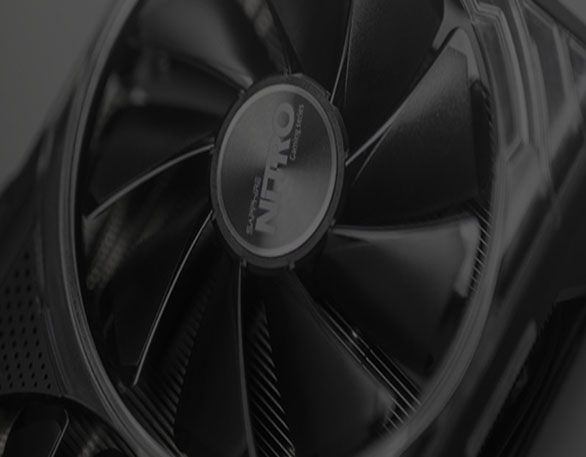 Cooling
Innovative cooling technologies to ensure optimal performance and airflow.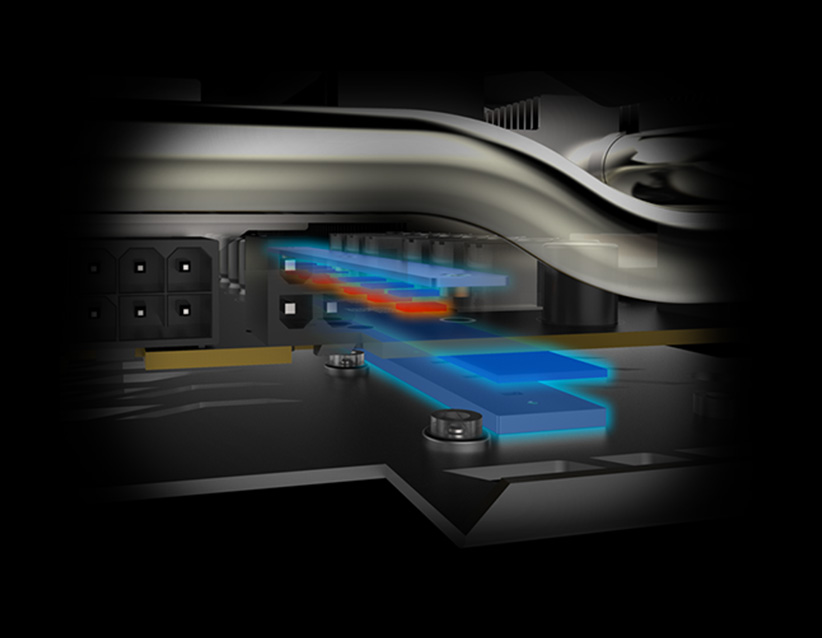 ROBUST VRM COOLING
On the cooling module, heatsink is stamped to the shape of the MOSFET with high thermal conductivity pad to take away the heat efficiently. On the backplate, same idea is also implemented around the back side of the MOSFET area.
SLEEK DESIGN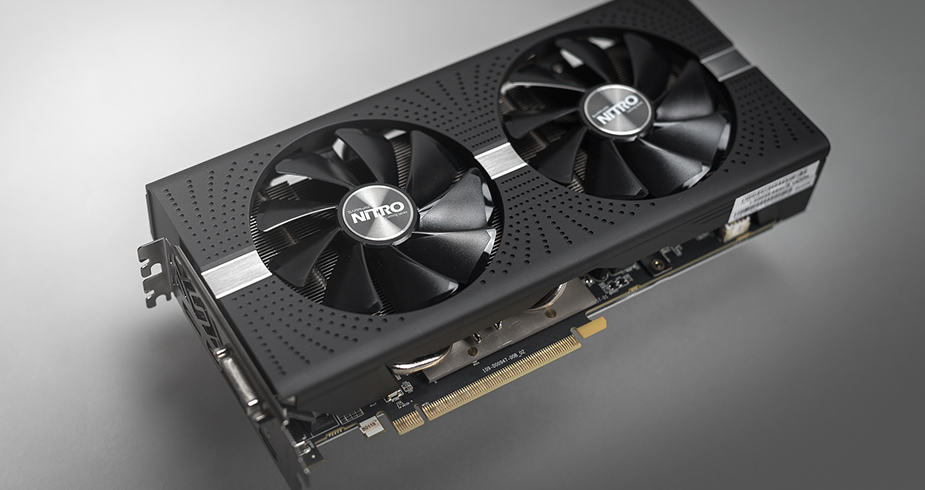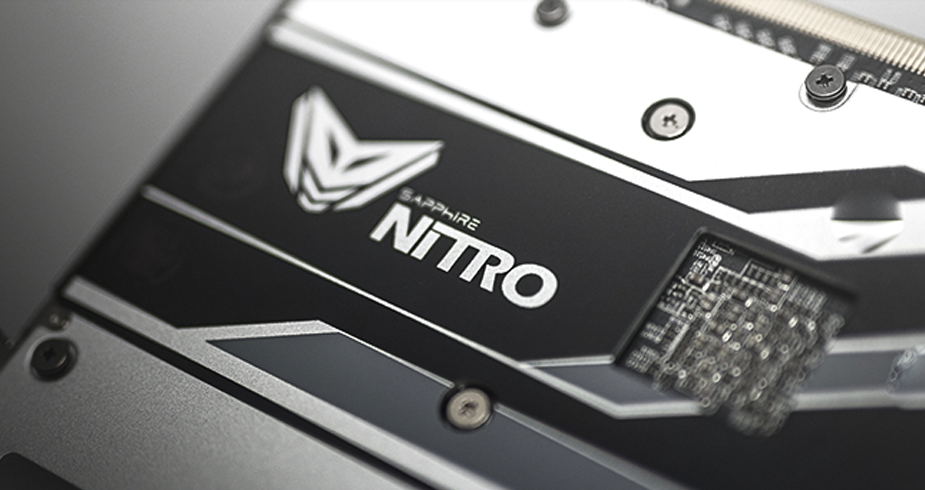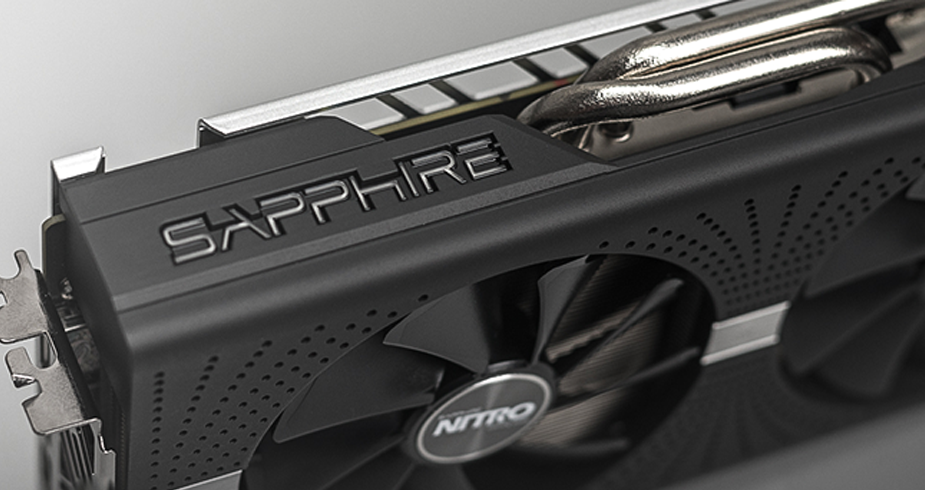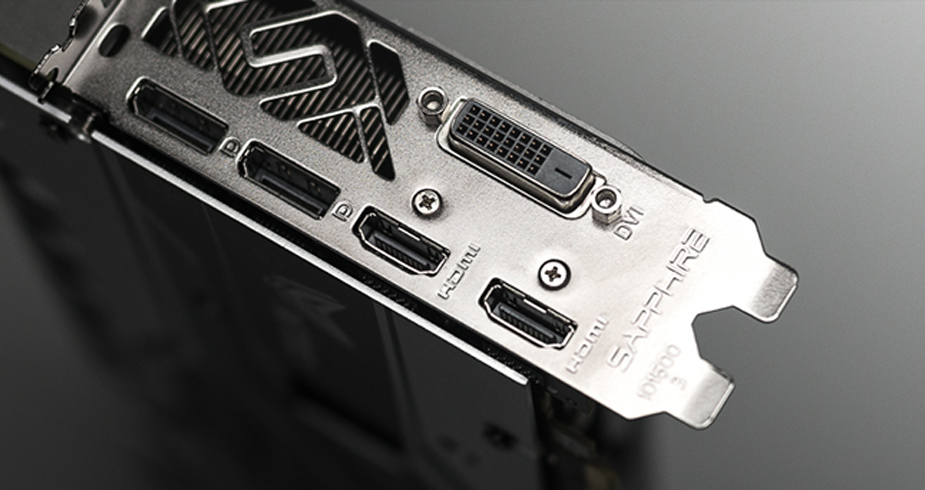 SAPPHIRE + AMD
The Best for Virtual Reality
VR Ready Graphics Cards
Liquid VR by AMD
Latest Data Latch
Efficient GPU head tracking
Asynchronous Shaders
Minimises latency and stuttering
Affinity Multi gpu
Increases content quality with multiple GPUs
Direct-to-display
Delivers a seamless plug and play VR experience